10 Things to Do in Downtown Toledo
The Lasalle Apartments is located in the Downtown area of Toledo, OH. Our community is off N Huron St and Adams St. We are only minutes from Mercy College, University of Toledo, and Bowling Green University.
Toledo is a flourishing art community, although if you aren't an art enthusiast, there are plenty of things for you to do in Toledo. The city has several sports teams such as the Toledo Walleye and Toledo Mud Hens.
TOP 5 THINGS TO DO IN TOLEDO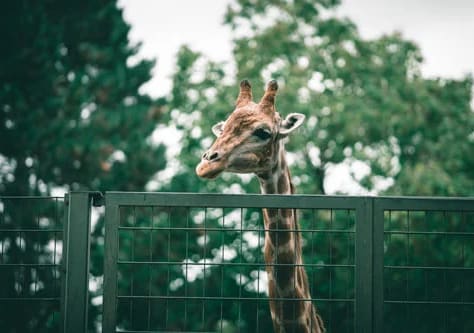 The Toledo Zoo and Aquarium located in downtown Toledo holds more than 5,000 animals and 600 species. There is a wide range of animals and habitats including the tropical rainforests, arctic tundra, and African plains.

Each year over a million visitors flock to the zoo each year. The Zoo started back in the early 1900s when a local resident donated a groundhog.

Admission to the ZOO is free for children under two years of age. There is also a discount for Lucas County residents.


2 Hippo Way Toledo, OH 43609

Imagination Station is a not-for-profit science museum built to serve the greater Toledo area. The science museum in downtown has tons of exhibits to explore. Visitors can learn all about STEM concepts in a fun, interactive hands-on environment.

The museum opened originally as COSI (Center of Science and Industry) back in 1997. The Imagination Station museum will take you on a journey filled with new ideas and tons of fun.


1 Discovery Way Toledo, Ohio 43604

Baroda Founders Wine Cellar is located in Southwest Michigan, one of the world's greatest grape-growing regions. In 2009, award-winning wine expert Leonard Olson founded Baroda. The staff at the wine cellar loves to share wine, knowledge, and good times.

Their wine list includes everything from classic varietals to fruit-flavor-enhanced wine to delectable dessert wines laced with decadent chocolate. There's a wine for everyone at Baroda Founders Wine Cellar!


406 Washington St, Toledo, OH 43604

The Philharmonic located in Dayton is a part of the Dayton Performing Arts Alliance making up the Ballet, Opera, and Philharmonic. There is a wide range of shows that are hosted in this arena such as, The Rockin' Orchestra, which plays music by (Phil Collins, U2, Elton John, David Bowie and so much more). During the holidays you can also find a wide range of family concerts that will for sure be something the family will enjoy.


5403 Elmer Drive Toledo, Ohio 43615

The Silver Beach Carousel is located below the cliff in St. Joseph, only yards from Lake Michigan's Silver Beach. Every week, you may ride a different carousel figure or chariot, giving you a fresh memory to remember throughout the year.

The new Silver Beach Carousel was opened to the joy of riders in January 2010. Tokens can be purchased with cash or a credit card, or with cash from their token machine. Enjoy the ride!


2445 Monroe St, Toledo, OH 43620

TOP 5 AMAZING PLACES TO EAT IN TOLEDO
The food scene located in Toledo is very similar to ones such as in Chicago and Fort Wayne. Many of the restaurants in the region offer American favorites such as burgers and ribs. Toledo also has restaurants from more than 15 different counties offering a wide range of fusion. Places such as Tony Packo's Hungarian hot dogs are just an example of the different cultures offered in Toledo.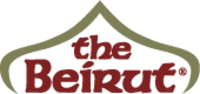 Lebanese, Mediterranean, Restaurant
If you love authentic Lebanese food then this restaurant will for sure serve you up with some amazing food. No worry, if Lebanese food is new to you, then you could give the shish kabobs, lamb shank, or shawarma a try. The Beirut has an inviting atmosphere and nice lighting. This location is a great place for couples or group events. Don't forget, to save room for some dessert, you might want to try the baklava (dessert pastry).
4082 Monroe St Toledo, OH 43606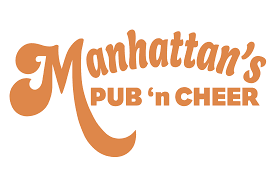 Restaurant, New York City, American, Pub
This American style restaurant located in the Downtown area of Toledo has a New York vibe from everything from food to the decor. Diners who visit this location will love the hand-cut ribeye and poutine fries. There is plenty of New York references visible on the menu for example Manhattan burgers, onion rings, and NYC cheese steak. This pub offers an impressive array of the draft, domestic, import, and craft beers. They also offer a good selection of red and white's which can be perfectly paired with any of the New York-inspired foods on the menu.
1516 Adams ST Toledo, OH 43604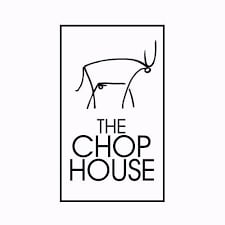 Steakhouse, Restaurant, American
The Chop House is known as one of the most expensive places to dine in the Toledo area, the exceptional service and food you get will well make up for that price you will pay. The steaks ($50 each) are so tender and flavorful, you also can't go wrong with Beef Wellington (filet wrapped it a puff pastry), Kobe Striploin, or Dry Aged NY Strip. As you keep browsing the menu, you will see other delicacies such as crab-stuffed avocado that you can't find anywhere else. The upscale restaurant has huge 20-foot windows that provide guests with amazing views of the River.
300 N Summit ST #140 Toledo, OH 43604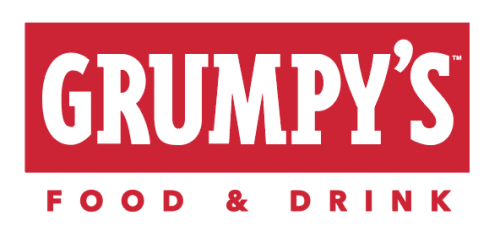 Restaurant, Breakfast, Lunch, American
Grumpy's restaurant established back in 1984 serves American-style breakfast and lunch food in the Downtown Toledo area. This location makes great sandwiches (Reuben, BLT, Grilled Bologna, and more!), as well as hamburgers, and salads.
Grumpy's makes all their food from scratch, and you can taste the difference with every bit you take. The staff at Grumpy's are so nice you'll feel right at home. This brick-walled style restaurant is very inviting and a great place to eat lunch by yourself or with a group of people.
34 S Huron ST Toledo, OH 43604



Asian, Korean, Chinese, Restaurant
QQ is an Asian style restaurant located just West of Toledo serving dishes from places like China, Korea, as well as Thailand. QQ makes their dishes so delicious by using fresh ingredients from local providers. People who visit this family-owned location will simply love the fresh Bulgogi, Kung Pao, Drunken Noodle. If tofu is not your thing, then you can try their Mapo Tofu and it just might change how you look at Tofu. QQ Kitchen is only open Monday – Friday so make sure you hit it up during the weekday!
3324 Secor RD #4 Toledo, OH 43606


Testimonials
Living in Lasalle has been like moving into a small community. Everyone is so nice here, I never thought I would feel so safe living downtown.

- Anonymous
I have been a resident at the LaSalle for 6 years. I have had a wonderful experience. Living in a historic building at times there are maintenance issues from time to time but the management and maintenance department are always prompt resolving any issues. I have had many opportunities to move on and buy a Home but have realized that this has become my home. With all the excitement moving into downtown Toledo I cant see myself anywhere else.

- Anonymous
Moved downtown 6 months ago. Absolutely love LaSalle. The rooms are huge! The views are phenomenal. The rooftop is gorgeous. And the people and LaSalle community are very friendly. Thankful for such a great place to live.

- Anonymous
Loved living here. Safe, quiet and the office staff are friendly and professional.

- Anonymous
I think LaSalle is s great place to live. The culture of being downtown is awesome. You are close to everything. The loft style apartments with high ceilings make the apartment feel even bigger then they it already is. I only wish they had multiple entrances. With all the dogs there it would be nice to be able to avoid the bottle neck at the main entrance. The covered secured parking is great also.

- Anonymous
I have lived at the LaSalle Apartments for going on 2 years. The location is great, the rent is very reasonable, and the tenants are very friendly. But one the best features is the property management. They are very committed to tenant satisfaction and they are incredibly responsive to even the smallest issues. They make living here great!

- Anonymous
5 Star Review: I have lived at LaSalle for about 6 months......The experience of leasing was quick and easy! The building is quiet and the people that work here are excellent! Thank you to Jody for making my move easy and making me feel at home even before I moved in.

- Google Review